Filicori Zecchini, to go towards all the demands from the restaurant world, came up with great proposals. Combining technology, design and quality, we offer specific solutions with a simple goal: providing a tasteful coffee to match the dishes served. Our proposal: a compact and easy-to-use coffee machine, high - quality coffee as the one from the coffee shop and the opportunity for your customers to choose between five different espresso blends.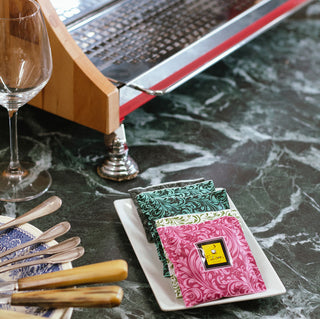 ESE Paper Pods
The result is the same espresso as the one made with traditional coffee machines.
7g of precious coffee blends, always fresh thanks to its packaging process in a protective atmosphere. 100% biodegradable. Easy to use, easy to recycle.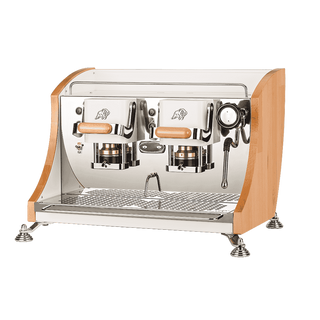 Professional Espresso Machine
Low maintenance and always ready to use.
Even the ones who aren't already trained will obtain coffee and cappuccino as good as the one from the coffee shop.
Coffee Menu
Surprise your customers with five coffee blends.
Your guests could choose between two traditionally Italian blends, a 100% Arabica one, organic and decaf ones.
Easy System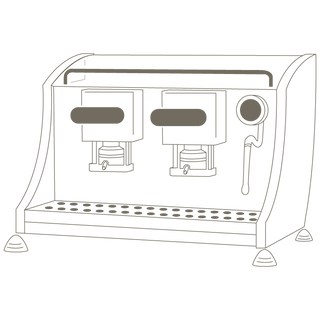 1. Professional espresso pods machine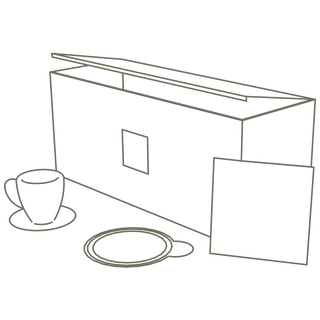 2. Five different coffee blends in pods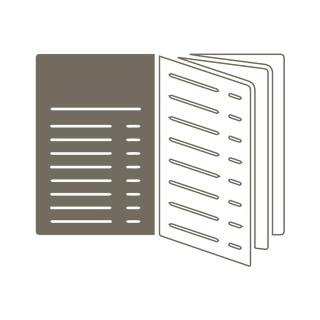 3. Menu and free coffee - related training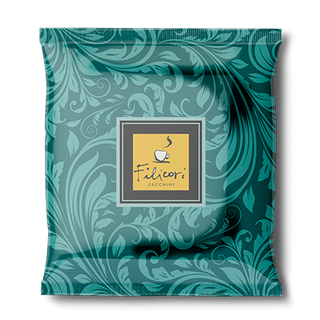 Delicato
Our oldest blend: with us for more than 50 years. Delicato is subtle, suffused with notes of dark chocolate, vanilla, and toasted grains. It is a medium roast, which allows the coffee to showcase its natural flavours and retain its full body. A pleasant acidity rounds out this blend's impressive sensory profile.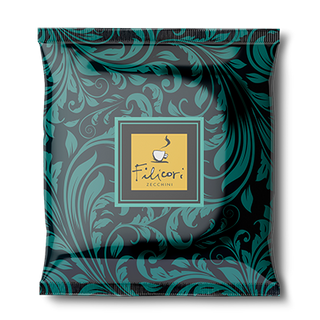 Forte
Forte is a complex, intense and highly aromatic blend. It is full bodied and balanced, with notes of chocolate and a slight acidity. Its rich aroma is reminiscent of toasted grains, and it leaves behind a satisfying aftertaste. This blend is perfect for those who love a robust and dynamic coffee.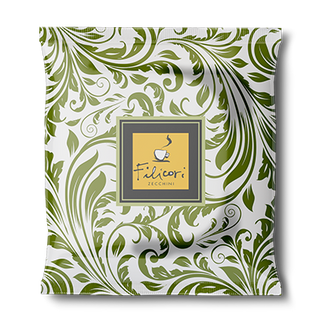 Arcadia Organic
Arcadia is an organic blend composed of Peruvian Arabica, Indian Robusta and the highest quality Mexican coffee beans. It has notes of citrus, nuts and toasted grains, with a pleasant vanilla aroma. A well-balanced, full-bodied coffee with roundness and delicate citrus flavors.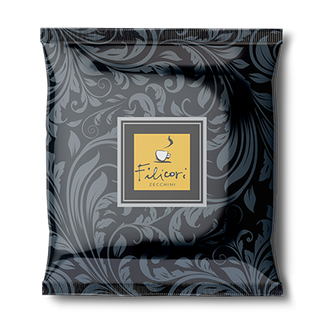 100 Percento Arabica
This exceptional blend is nuanced and unique, with a silky texture and strong citrus notes. It has a moderate body and more vibrant flavor profile than other traditional blends. An impactful and highly aromatic coffee. "100" stands for the Arabica percentage and Filicori Zecchini's one-hundredth birthday.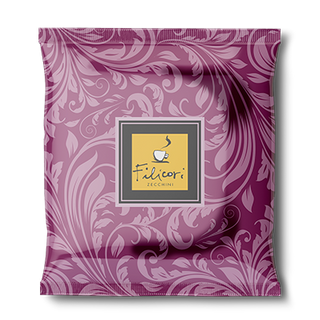 Kavè Decaf
Kavè Decaf is a refined blend with an elegant, intense fragrance, which is not common in a decaffeinated coffee. It offers the palate a well balanced, full bodied taste. Its complex set of flavors is characterized by hints of almond and notes of milk chocolate.
Coffee and Pods Become Compost
Our pods are 100% compostable and biodegradable.
This biodegradable pod has 7 grams of superior quality coffee inside. Pod's disposal: organic waste.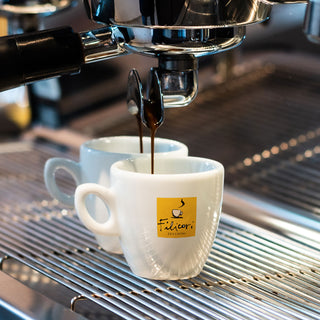 business
Are you involved in the world of foodservice? Do you want to offer the best to your customers for the success of your business?
We have thought of a series of specific proposals to meet your needs: from the selection of products to the best solutions for equipment, in addition to training for you or your staff. Fill out the form with your business data and you will be contacted within a very short time by our sales consultants (obviously without any commitment for you).