Laboratorio dell'Espresso
Welcome to the Laboratorio dell'Espresso by Filicori Zecchini, where the art of espresso takes center stage. Immerse yourself in the world of coffee exploration, refine your coffee skills, and discover innovative extraction techniques that will elevate your coffee experience. Join us on a journey that celebrates the rich espresso culture and preserves the artisanal traditions of Filicori Zecchini.
Espresso training and workshops enhance your coffee expertise through our comprehensive training programs and workshops. Learn from our seasoned professionals who are passionate about sharing their knowledge. Master the art of espresso extraction, latte art, and the sensory evaluation of coffee. Develop your skills and become a true coffee connoisseur.
Research and Innovation at the Laboratorio dell'Espresso, we are constantly pushing the boundaries of coffee excellence. Our team of experts conducts cutting-edge research to discover new methods and techniques in coffee extraction. Stay updated with the latest trends, advancements, and scientific insights in the world of espresso.
Sensory experience and tastings indulge your senses in the captivating world of coffee flavors and aromas. Join us for guided tastings, where you'll explore the diverse profiles of premium coffee from around the world. Immerse yourself in the sensory experience and learn how to discern the subtleties that make each cup of coffee unique.
Espresso culture and artisanal traditions discover the rich heritage of espresso culture and the artisanal traditions that Filicori Zecchini holds dear. Imbibe the passion and craftsmanship that goes into every cup of our coffee. Learn about the history, origins, and rituals that have shaped the espresso tradition, and become a part of this enduring legacy.
The Laboratorio dell'Espresso by Filicori Zecchini is your gateway to the world of exceptional coffee. Unleash your passion for espresso, refine your skills, and immerse yourself in a sensory journey like no other. Join us and experience the art, science, and culture behind the perfect cup of coffee.
Professional Training for Baristas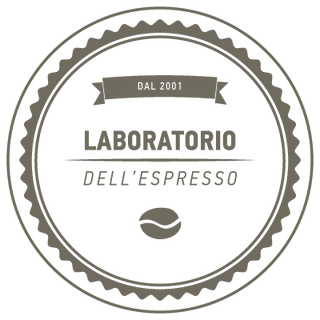 Know-How
Since 2001 we have been doing training and research, thanks to our team of professional trainers.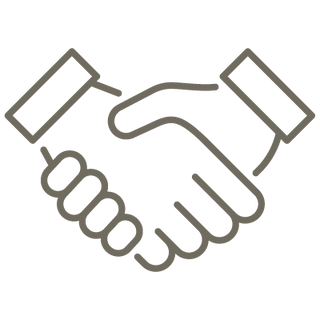 Passion
We transform our customers' passion into successful business. We create long-lasting partnerships and mutual growth.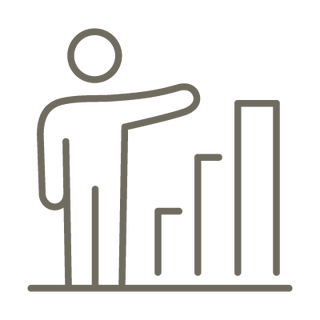 Results
1250 students, 2500 hours of training every year (in Italy). We promote the culture of excellent coffee.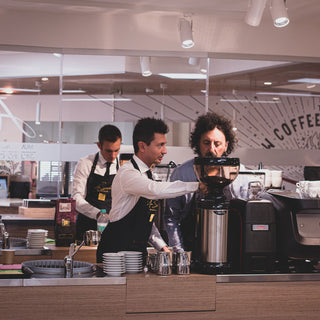 Courses
Our training school offers tailor-made coffee courses for each professional.
We start with a basic course, but we also offer much more technical workshop such as latte art, caffetteria creativa, brewing plus our newest IEI courses (Italian Espresso Tasting and Italian Espresso Specialist) for professionals and courses for the SCA certification. We also propose courses for coffee lovers.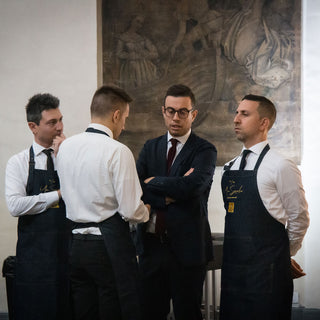 Trainers
The heart of our quality project is our team of barista trainers. They carry out activities and qualified training courses for baristas and individuals.
Training for Baristas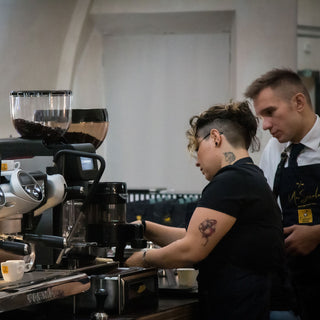 Basic Training
Together with our barista trainers, you will discover the caffetteria essentials that you need if you want to works as a barista. You'll learn many coffee secrets while developing professional skills.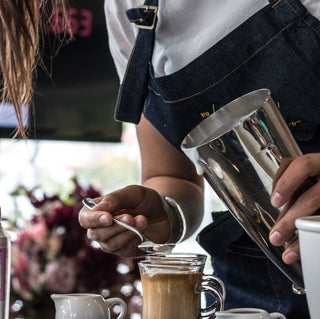 Creative Coffee Training
This course covers all the information and techniques required to create delicious hot and cold coffee-based recipes both traditional and more contemporary.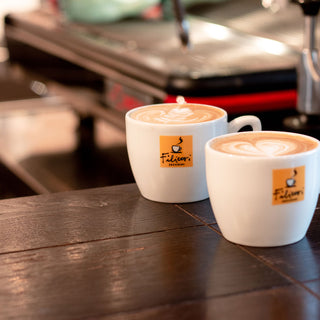 Latte Art
You will learn the techniques of preparing great cappuccinos, and how to handle the Latte Art techniques.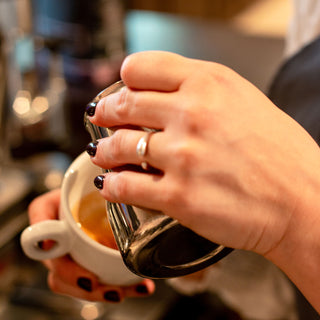 Latte Art +
We'll guide you through the most advanced latte art skills. Learn how to produce fancy coffees and cappucinos with complex figures such as the swan, the vortex and many more.
IEI Courses
Become Italian Espresso Tasting or Italian Espresso Specialist!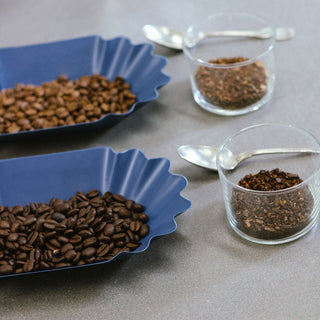 Italian Espresso Tasting
The Italian Espresso Tasting course, hosted by Filicori Zecchini's Laboratorio dell'Espresso, allows you to learn how to evaluate the cup of espresso.
If you pass the final exam, you will be able to obtain the Coffee Taster license. During the day of the course, in our classrooms, the participants are asked to face a first theoretical part and then a practical test and then a tasting session.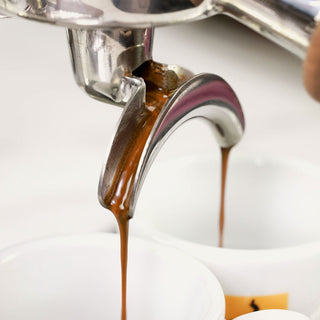 Italian Espresso Specialist
The Italian Espresso Specialist course, hosted by Filicori Zecchini's Laboratorio dell'Espresso, allows you to learn how make the "perfect espresso" by following the rules by the IEI.
If you pass the final exam you'll get the qualification of Qualified Operator to serve the Italian Certified Espresso. This 8-hour long course, has both a theoretical and a practical part.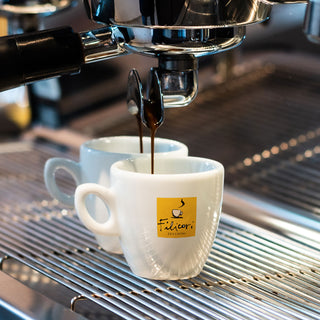 business
Are you involved in the world of foodservice? Do you want to offer the best to your customers for the success of your business?
We have thought of a series of specific proposals to meet your needs: from the selection of products to the best solutions for equipment, in addition to training for you or your staff. Fill out the form with your business data and you will be contacted within a very short time by our sales consultants (obviously without any commitment for you).