Modular and customizable furnishings for cafes and pastry shops
We designed a custom coffee shop counter for a demanding barista who wants to optimize at best his coffee shop space. Each module is functional, sturdy and elegant with a complete finishes' palette to choose from. Each module can be customized for creating unique design solutions. Complete setup, great convenience: a customized solution for your business.
Espresso Machine
This area is where the barista prepares our classic Italian espresso.
Coffee Grinders
Reserved for the placement of two precision grinders.
Brewing Station
This area is for brewing tools usage.
Front and Side Counter
This is the area on public display. It's the beauty of the premise.
Takeaway Cups Station
Optimizing the service for takeout cups.
Counter Base
Hygiene, easy cleaning and excellent maintenance.
LAMINAM surfaces are of superior quality. Durable and unalterable, they make your counter live longer.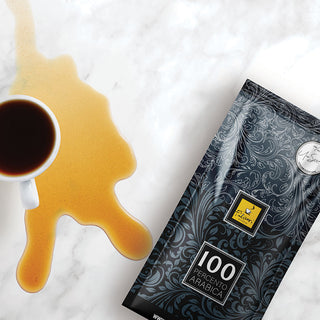 Superior Performance
Scratches and deep abrasions resistant.
Unalterable Over Time
Even after an intensive use, its features stay untouched.
Absolute Hygiene
LAMINAM tops are fully certified for contact with foodstuffs, according to MOCA and NFS.
Natural Bacteriostatic
This counter surface doesn't absord and it is easy to clean. By that, mold, bacteria and fungi cannot grow.
Durability Guaranteed
Heat and high temperatures resistant. Their structure remains stable without undergoing deformation and bending.
Statuarietto: a standard of simple beauty, made of essentiality and natural tones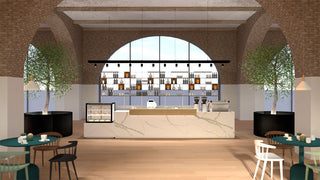 Noir Désir: how to combine classic elegance with contemporary coffee shops' design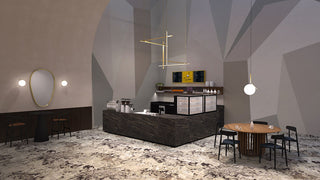 Piasentina: the taste of Italian traditional stones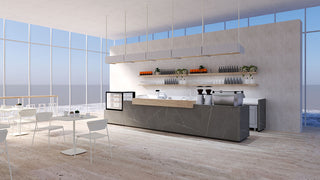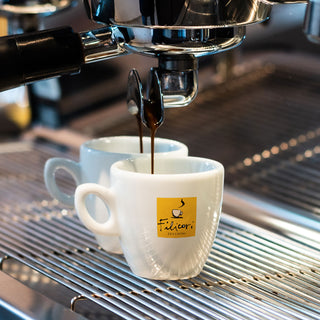 business
Are you involved in the world of foodservice? Do you want to offer the best to your customers for the success of your business?
We have thought of a series of specific proposals to meet your needs: from the selection of products to the best solutions for equipment, in addition to training for you or your staff. Fill out the form with your business data and you will be contacted within a very short time by our sales consultants (obviously without any commitment for you).